History, Development & Prospects
Department of Chemical Engineering & Biotechnology
Institute of Chemical Engineering
Institute of Biochemical and Biomedical Engineering
History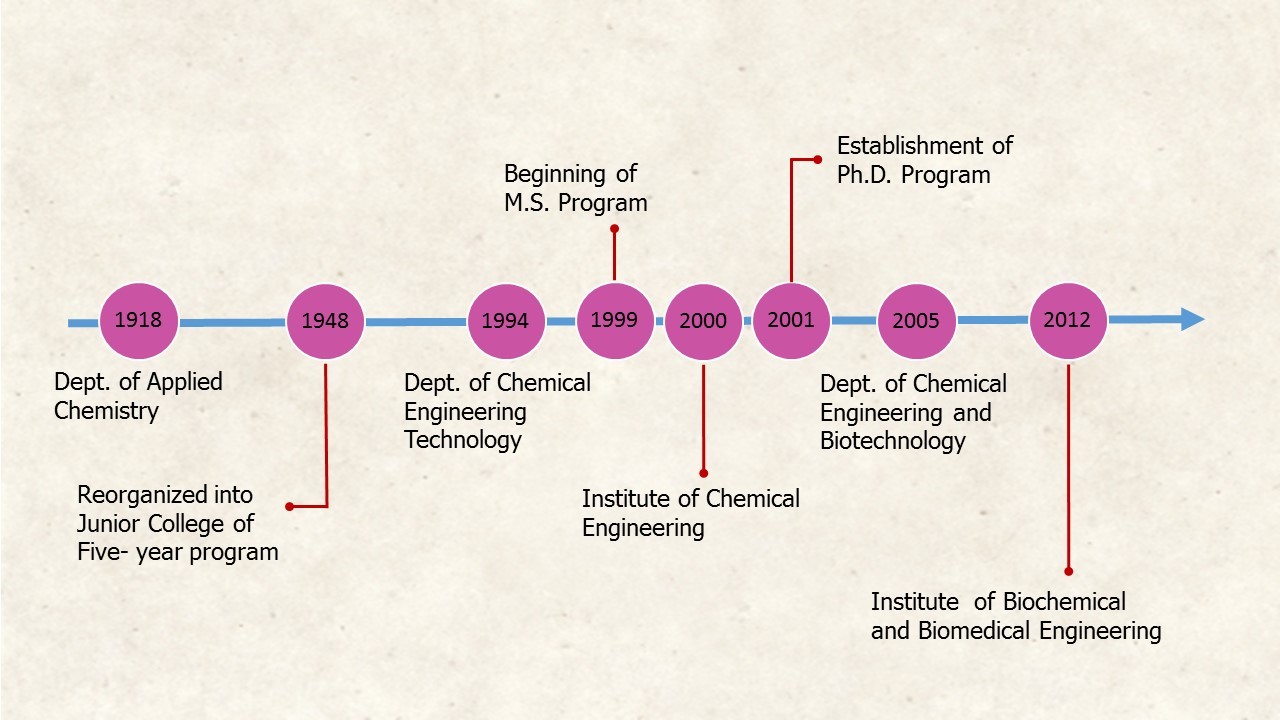 Introduction
The goal of Chemical Engineering and Biotechnology Department is to provide an excellent environment for students to learn professional skills and for teachers to train future chemical engineers.
Our two graduate programs emphasize the balance of theory and practice, and also focus on building students' capability of performing independent research.
The educational objectives of the institute are to establish specialized knowledge of chemical engineering and related fields including biotechnology, nanotechnology, material science, semiconductor process, fine chemicals, cleaner production, polymer science, process engineering, catalyst chemistry, electrochemical engineering, reaction engineering and environmental engineering.

Research & Development
The faculty has been improving teaching and research qualities. Research fields are basically based on the industry trends, and also take our faculty areas of specialization and existing equipment into consideration. Our research interests are in engineering theoretical applications on biotechnology, medicines, polymer science, pollution prevention and nanomaterial science. The goal is to develop key technologies for cleaner production and to elevate the related technology levels if possible.
There are four ways to achieve the above:
(1)Assisting our faculty with the application for research funds from MOST or outside organizations.
(2)Keeping close work relationships with the industry on applicable practice research.
(3)Strengthening the communications and cooperation between faculty groups.
(4)Seeking higher research budgets for departments from the university.
In addition, the institute consolidates several precision instruments from different laboratories for thermal analysis, chemical analysis, and material characterization, such as SEM, AFM, FTIR, DLS, RM, LS, CD, and TGA. These instruments provide services to all our faculty members and students for their research and teaching needs.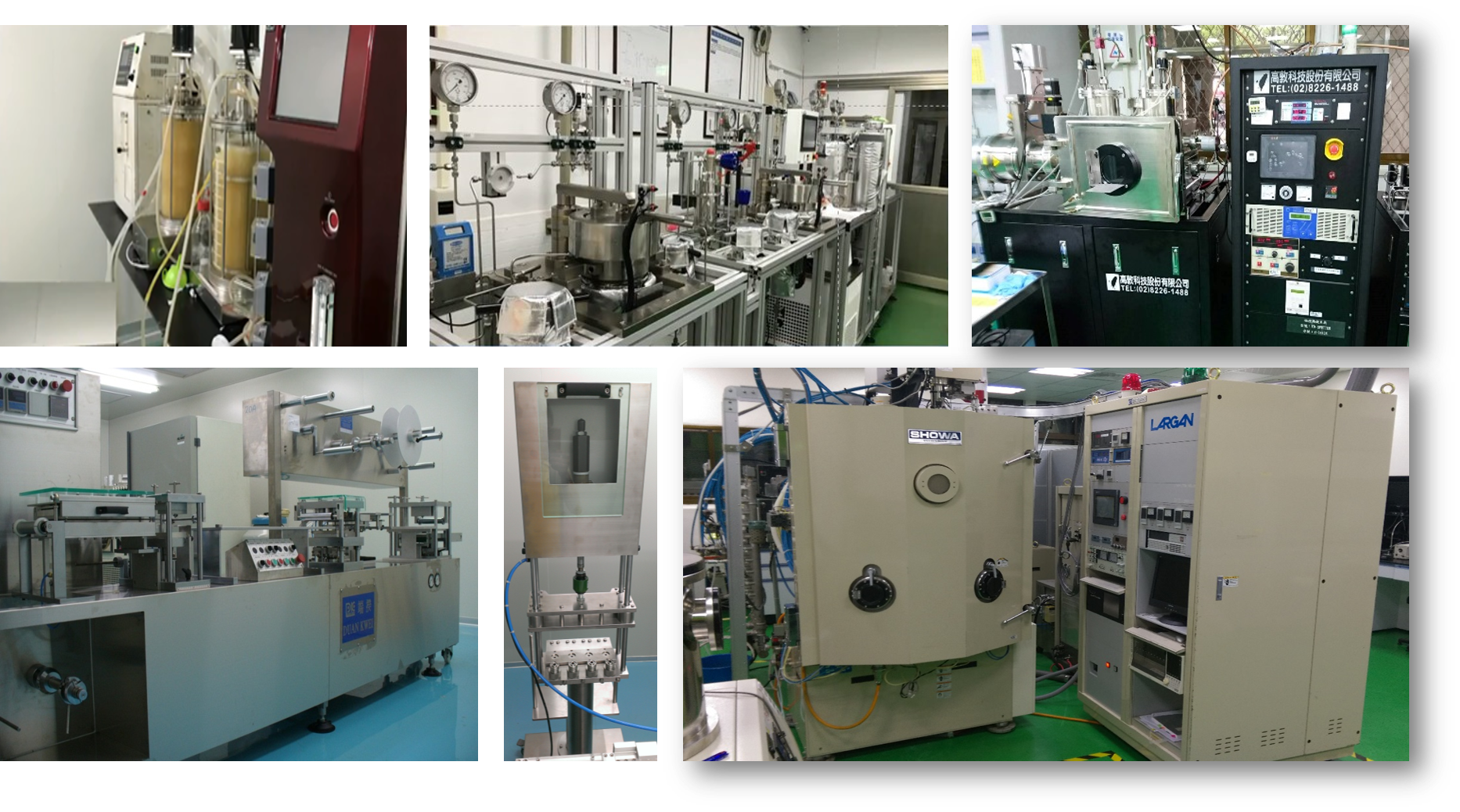 Prospects
Our research fields mainly focus on Biotechnology, Material Engineering, Environmental Engineering, Specialty Chemicals, Electrochemistry, and so forth.
The curriculum will further be modified in line with the future prospects to synchronize with the global Chemical Industry. In addition, to assist students in practicing their skills, the university enables students to work as interns in allied companies and industries, and positively arrange programs for students to visit and get known of enterprises. As for the experience heritage, many professional specialist faculties are invited to provide consultation and counseling with our entrepreneurial teams. Meanwhile, teachers are encouraged to go to relevant research institutes to engage in industrial research and development.